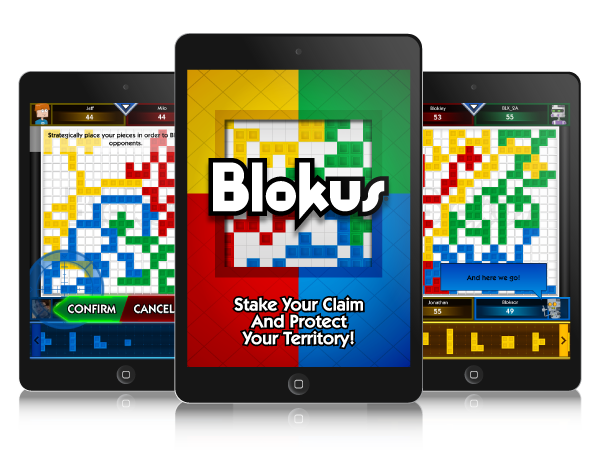 Blokus iOS was the first game design project that I had worked on. The interface design was very different from the start, and I had little to work with other than creating some main assets. After several meetings and a few months dealing with the production of the game, we were asked to redesign everything to go with new branding. With my help, I was able to put the game back in the right direction.
Once the game was released, we started on a crucial update that added new and different ways to play the game with power-ups and other features.
I had the most fun creating concepts for avatars and characters in the game. Our producer at the time had a theme of different classes for different difficulties. Animals for Easy, Humans for Medium, and Robots for Hard. I was specifically asked to make things as squared (blocky) as possible to go with the theme of the game.